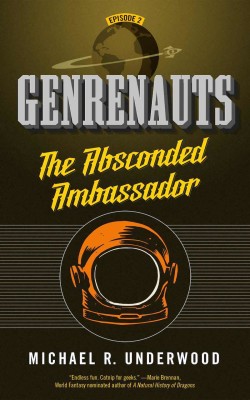 So have you heard about Genrenauts by Mike Underwood, available now from Amazon? If you haven't, how about Geekomancy, and the Hugo-nominated Skiffy and Fanty Show, or even his previous appearance on my podcast?
Anyway, now it's time to talk about Genrenauts, Mike's experiment with that serial novella thing all the cool kids are doing these days.
I get to take my interest in genre and tackle it head on.
Turns out Mike has a degree in folklore
Who gets to use violence and to what end?
Chambara (aka "samurai cinema")
Also the Heian and Kamakura periods are cool too!
The Heike Monogatari
The Eternal Sky trilogy by Elizabeth Bear
Thursday Next (not Wednesday Next, sorry)
Find more "world SF" on Skiffy and Fanty
A storyteller always brings themself to the story
Tor.com's novella imprint